Numeric Paging Service - $10.95 monthly - $9.95/mo. annual prepaid
Get a full year of paging service and a FREE PAGER for just $119.40 - That's just $9.95 per month when the first year is pre-paid
Free activation - Free shipping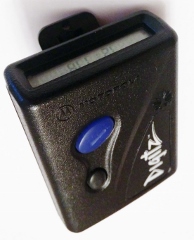 Top-read Pagers
features
$19.95 Refurb. and New
FREE when you pre-pay a year of paging service for just $119.40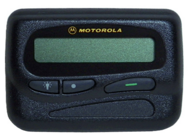 Motorola Express Xtra
features
$19.95 Refurbished
FREE when you pre-pay a year of paging service for just $119.40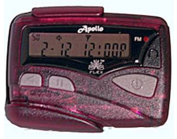 Apollo 500R
With Built-in FM Radio
features
Smoke Color $29.95
Cranberry Color $34.95
BRAND NEW
Select a refurbished Motorola Top-read pager for $19.95,
a refurbished Motorola Express Xtra pager for $19.95,
a new Apollo 500R pager for $29.95,
or use your own pager if compatible.
SERVICE INCLUDES:
A local Telephone Number in the city of your choice
Statewide coverage - Receive pages within the covered areas of your home state
Unlimited numeric pages - NO USAGE FEES!
Your choice of pager
Prepay the first year and pay only $9.95/mo. and get the pager FREE ($119.40 total cost)
Pay monthly at only $10.95 per month plus tax and fees (12.01/mo)
Before proceeding, please check the Paging Coverage Area Maps
to verify coverage in your area.
Click on "Sign me up" to get started.
Need 5 or more pagers? Click here.